SpringFest Fairfax
Clean Fairfax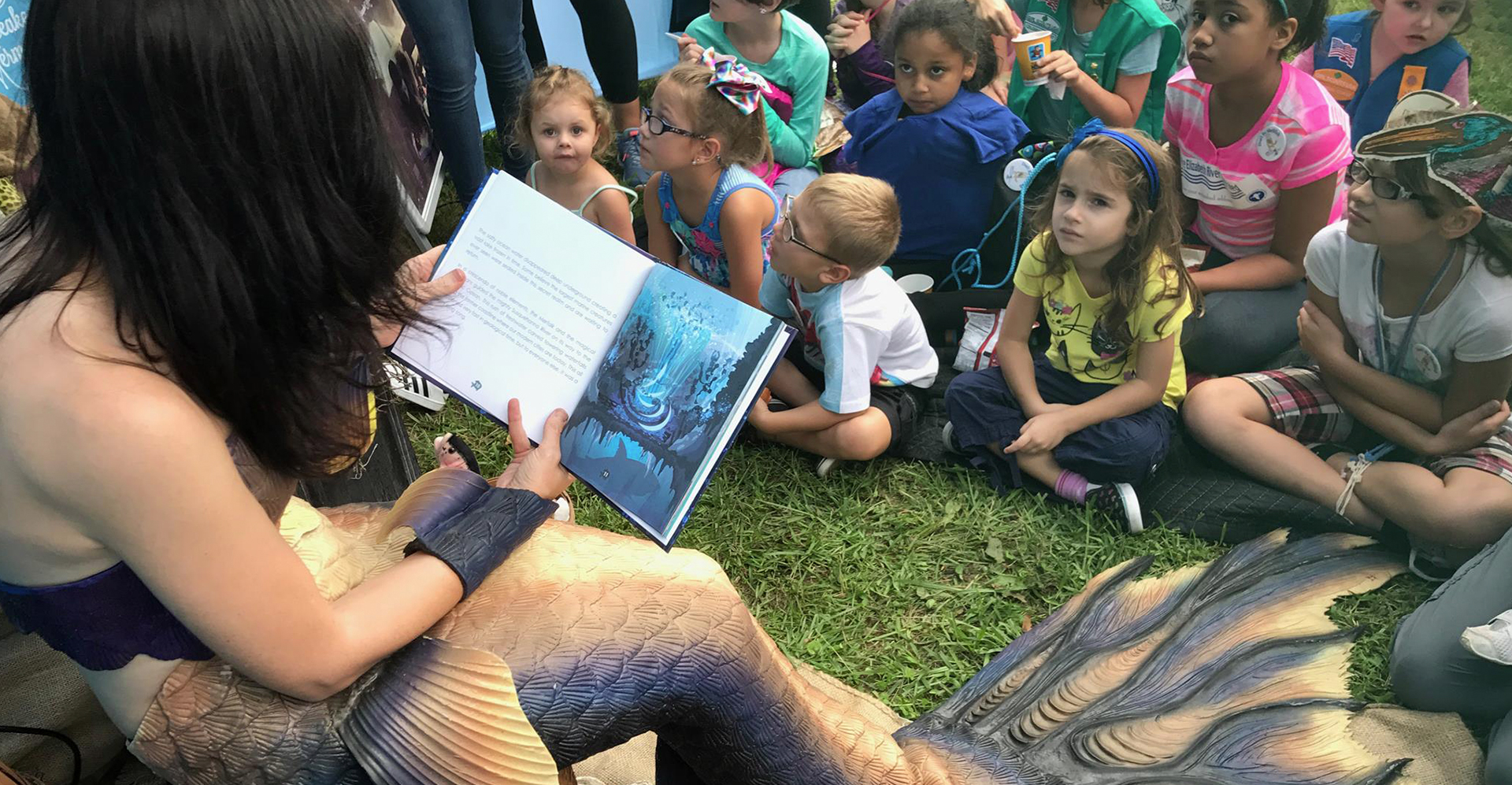 About the Event
The Chesapeake Mermaid will be at SpringFest Fairfax to tell her tales from the bay and introduce you to her wildlife friends. Come for story time and stay for meet and greets with photo opportunities. Take home a copy of our storybook, The Last Bivalvian, and learn more about the Chesapeake Mermaid at ChesapeakeMermaid.com
This is Fairfax County's official Earth Day and Arbor Day event. Once again we welcome Fairfax County Park Authority, workshops, vendors and activities to help us Take Action to make a "Healthy Planet-Healthy People" Over 75 vendors, exhibitors, and food trucks will be at SpringFest–and admission is FREE! Learn about the great work our County Parks do; meet live animals; run through an environmental obstacle course; participate in environmental crafts; check out the bees and the trees; consult with Master Gardeners; buy plants for your garden and more!
SpringFest Fairfax is organized by Clean Fairfax Council, a 501 c 3 non-profit organization in Fairfax County, working to keep the region Clean, Green, and Sustainable. Learn more about Clean Fairfax at SpringFestFairfax.org, (703) 324-5471 or cfc@cleanfairfax.org
Location: Sully Historic Site, 3650 Historic Sully Way, Fairfax, Virginia 20151. 10am – 4pm. For more information, visit SpringFestFairfax.org.

About Clean Fairfax
The mission of Clean Fairfax is to encourage environmental stewardship and urban sustainability in Fairfax County, Virginia through education, programming and community involvement. Clean Fairfax reduces littering and encourages recycling, reusing, and reducing consumption through community clean-ups and adopt-a-spots. It also serves as a clearing house for environmental information in Fairfax County.
Clean Fairfax Council | Website | Facebook | Twitter | Instagram